Rexroth Pump Repair and Rotary Pump Repair
Linden Polyurethane employs fully qualified repair technicians that have been trained in Rexroth pump repair for the rebuilding of chemical metering pumps as well as by Rotary Power for the rebuilding of their chemical metering pumps. Rebuilding is a financially beneficial solution for damaged or unperforming pumps, as rebuilds can be completed at a fraction of the cost of a new pump. It is worth noting that most pumps can be rebuilt more than once — allowing you to maintain your production while protecting your initial investment.
Our Rexroth pump repair and Rotary Power pump repair isn't limited to rebuilding alone. We also conduct inert flushing and computerized testing prior to shipment. This helps identify and eliminate any chance of contamination at your facility due to residual factory hydraulic oil in the pump. Flow and pressure performance is verified on a computerized test stand to ensure proper performance in the field.
Pump Core Exchange Program
Don't have time to wait for a complete Rexroth pump repair or rebuild? Our unique pump exchange program was created for those with more immediate needs. Here's how it works:
We will overnight a reconditioned or new pump to you (based on availability — multi-tiered expedited shipping is available).
Upon receipt of the faulty pump, we will inspect and evaluate the cost of rebuilding it.
If the damaged pump can be rebuilt, we will issue a Core Credit toward the purchase of the reconditioned or new pump in exchange for the return of the old pump.
If the pump cannot be rebuilt, we will return it to you for disposal or dispose of it here.
A purchase order is required for the purchase of the pump.
How to Ship a Pump for Repair
Its as easy as 1,2,3 . . .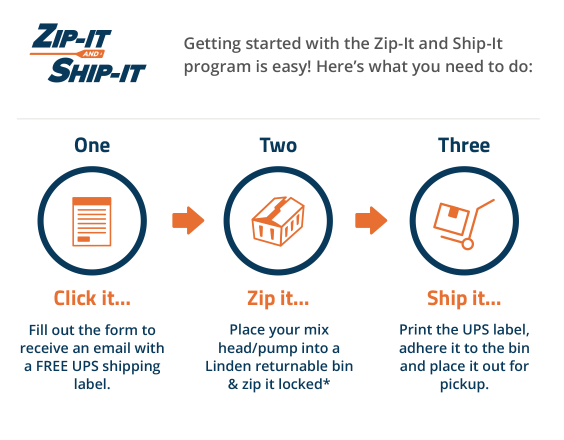 Click Below for Free Shipping of Your Pumps